Full website creation for BC Training
.
We have worked with Bc Training on a wide range of services; including the creation of the new website and development. The new design helped bring clarity to their users and a modern edge to their competitors. We hope you love this project as much as we enjoyed creating it!
Website Design Website Development Brochure Design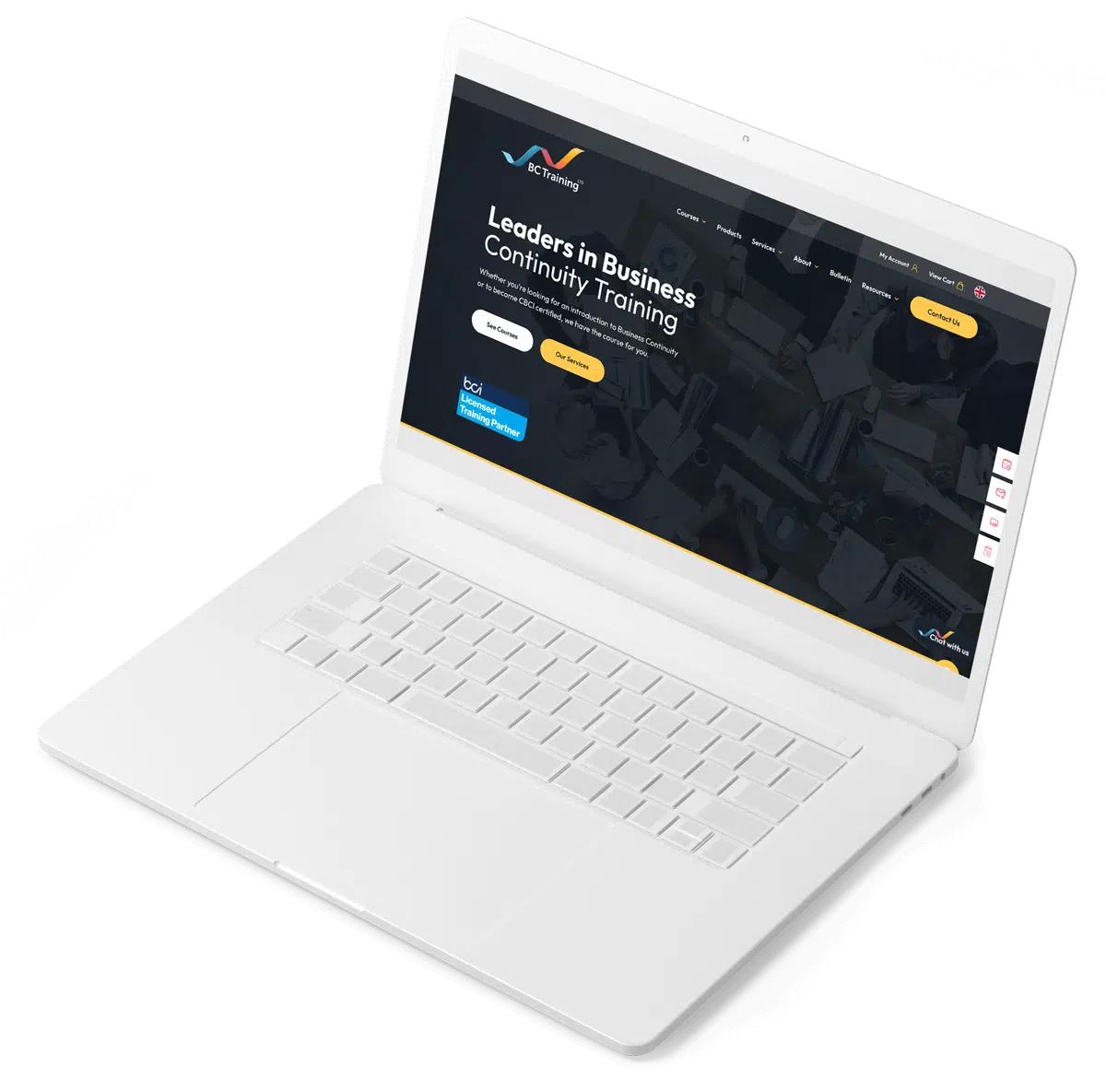 The complete branding and website redesign package
.
We're proud to work with BC Training to create a brand and website that both look great and outperforms its competitors. By continuously working with BC Training month on month, we're able to help digitally grow their business into the leading UK-based business continuity training organisation. Do you have a project you think we could help you with? Get in touch today and we'd love to discuss it with you!
Web design & development
.
Our website design and development services helped BC Training to establish a strong online presence that accurately reflected their brand identity and offerings.
By creating a user-friendly and responsive website that was optimised for search engines, we helped BC Training to increase their online visibility and generate more leads. This, in turn, helped to establish their brand as a trusted authority in the business continuity training industry.
Our brochure creation services helped BC Training to effectively showcase their services and products to potential clients in a visually appealing and professional manner. By creating a high-quality brochure that highlighted their expertise and industry knowledge, we helped BC Training to increase their brand recognition and establish themselves as a leading provider of business continuity training. This, in turn, helped to attract more clients to their business. Get in touch today and we'd love to get our thinking caps on to create custom brand guidelines for you.
Ready to chat about your project?
Get in touch today to see how we can help your business achieve its full potential online.