Outstanding visual content.
We believe that how your business presents itself is critical. The quality of your visual content matters because often it is the first thing that people see; be it on your website, on social media campaigns, even on business cards and exhibition stands.
Through a range of media production solutions, including videography, photography, aerial (drone) services and 360 virtual tours, we work closely with you to produce compelling and innovative content.
Octave helps brands tell their stories with digital film content that engages, educates and activates audiences.
Online videos speak to the customer more powerfully when they tell a story. Being able to connect with your customer on an emotional level, creating engaging content that ultimately entertains, is key to earning your customers trust and attention.
By 2022, 82% of global internet traffic will come from streaming videos online. Now that's a lot of video content… If you haven't already invested in video for your brand, now is the time.
Image takers, image-makers
No matter what industry you're in, your image is extremely important. The visuals used in your marketing and branding initiatives, including paid advertising, social media and on your website, should trigger confidence to prospective clients or customers.
At Octave, we offer professional photography on location throughout the U.K. to help businesses showcase their offerings. Best of all for you, using Octave means your photographs will tie in perfectly with any online marketing strategy or website we already manage.
Take a walk on the virtual side
.
There's a new type of VR tour available that places the consumer at the centre of your business in a more sophisticated way. Octave offers high-quality virtual tours that bring every interior area to life with light, colour, and clarity.
For the first time, customers can visualise the table they would want to sit at in your restaurant or genuinely get a sense of the atmosphere in your hotel.
Prospective homebuyers may wander through each room and take a stroll in the garden. Wedding venues may now display the full event — couples can even 'walk' down the aisle with this cutting-edge technology.
Our sophisticated Matterport tours are a far cry from traditional camera rotations from a fixed location.
Online visitors can walk wherever they choose, moving fluidly through virtual places, ascending staircases, and even peering inside your structure in 3D with the roof removed, much like a doll's home.
Experience our virtual tours for yourself.
The sky is no longer the limit
With leaps forward in UAV technology, it is now easier than ever to achieve stunning aerial photography and video without the need for hiring a costly crane or helicopter.
At Octave, we use the latest drone tech to help our clients produce high-quality aerial imagery on a budget.
We work within a range of industries, from educational institutions, estates and hotels that are interested in having aerial stills or film created to highlight or inspect/survey their properties, to film and production companies who need to quickly and affordably make 4K aerial footage. We can usually deploy within 10-30 mins of arriving on site.
If you're interested in aerial services, please get in touch.
Creativity through photography and videography
.
Every media production service is tailor-made to each business. We help your brand's individuality to shine. Learn more about our range of solutions below.
Photography

.
We produce visually striking photography that embodies your unique business or product. We work with you to convey how you want your business to be seen, as well as ensuring that it represents, in a single glance, the quality that your business represents.
Videography

.
Every successful video is based on vital messaging. We will collaborate with you to determine the main narrative and create a storyboard to artistically define your project, ensuring that all 'must-have' aspects are included.
Drone & Virtual Tours

.
Through drone footage and a specialised 360 camera we can produce high-quality, fly/walkthroughs that show off your space indoors and outdoors, bringing new business right to your door.
Just some of the businesses we've helped
.





Our clients love working with us
Alistair Cousins
TrouDigital
Working with Will and the Octave Agency has been fantastic. From understanding our product and brand to teaching our team how various elements of our new site work has been exceptional.
If you are looking for a great looking website and a great team to work with, speak to Octave Agency.
George Shippam
George Shippam Financial Planning
Will & his team built the website for my financial planning practice. They were incredibly helpful, responsive, efficient and a pleasure to work with. I am delighted with the site and look forward to working with Octave Agency further in the future.
In the past I have not been the greatest fan of virtual tours - all of which seemed to make you feel a little ill. Not so with Octave's offer: high quality visuals with a free roam option and all sorts of little bells and whistles that you could add on. I would honestly highly recommend this to anyone.
Will and the Octave team have just completed our website relaunch and have been amazing to work with. Really impressed with their design skill and professionalism. Will be working with them again for sure! Highly recommended.
Excellent communication from the first contact, design process was quick and easy and any changes made quickly. Highly recommended.
Jo Calver
Calver Wealth Management
We recently had our whole website redesigned by Octave. Loved the style and modern look. The new site is easy to use and has generated much more traffic than our previous site did. Will and his team gave us great advice and guidance along the way to make the site and content even better. Would highly recommend using Octave for websites and logo creation.
Adam Callow
Expert Trades
This is the second time I've worked with the team at Octave, and you don't return for round 2 with an agency unless they delivered the first time. These guys are a pleasure to deal with and I will continue to work with and recommend them.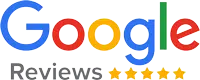 Ready to chat about your project?
Get in touch today to see how we can help your business achieve its full potential online.