Create breathtaking aerial photos and videos with our range of drone video services.
Discover a
new perspective

with aerial video and photography

.
With leaps forward in UAV technology, it is now easier than ever to achieve stunning aerial photography and video without the need for hiring a costly crane or helicopter.
At Octave, we use the latest drone tech to help our clients produce high-quality aerial imagery on a budget.
Read more about how drones are revolutionising the way film and television is made.
We can capture stunning aerial video in up to 4K HD at 60fps, with unmatched image stability all the way up to 300ft giving you a world of possibilities to work in. On top of that, we also have the ability to stream live video from the aircraft directly to YouTube and other online video platforms to allow live coverage of activities or events.
As part of our drone services, we can provide either full unedited video content or we can deliver a complete, fully tailored video to your requirements ready to upload to your website or publish in your chosen format.
If you're interested in aerial photography and video services, please get in touch.
We provide numerous services to a range of industries, from educational institutions, estates and hotels that are interested in having aerial stills or film created to highlight or inspect/survey their properties, to film and production companies who need to quickly and affordably make 4K aerial footage.
We can usually deploy within 10-30 mins of arriving on site.
Aerial photography & video

.
We can provide dynamic photography and video from up to 300ft (120m) high in crystal clear 12 megapixel images without the cost of capturing content from a helicopter or plane.
We can provide content in RAW format depending on your preference and can deliver this the same day.
Aerial & Virtual Tours

.
Through drone footage and a specialised 360 camera, we can produce high-quality, fly/walkthroughs that show off your space indoors and outdoors in a completely new way.
Not only are our aerial & virtual tours engaging and interactive they will help to bring new business right to your door.
Aerial content editing

.
Using the latest editing software, we provide quality, tailored post production services.
Conducting post-production services in-house helps us minimise the lead time of final delivery, but also helps us ensure you are completely satisfied with your end products.
Just some of the businesses we've helped
.





Our clients love working with us
Alistair Cousins
TrouDigital
Working with Will and the Octave Agency has been fantastic. From understanding our product and brand to teaching our team how various elements of our new site work has been exceptional.
If you are looking for a great looking website and a great team to work with, speak to Octave Agency.
George Shippam
George Shippam Financial Planning
Will & his team built the website for my financial planning practice. They were incredibly helpful, responsive, efficient and a pleasure to work with. I am delighted with the site and look forward to working with Octave Agency further in the future.
In the past I have not been the greatest fan of virtual tours - all of which seemed to make you feel a little ill. Not so with Octave's offer: high quality visuals with a free roam option and all sorts of little bells and whistles that you could add on. I would honestly highly recommend this to anyone.
Will and the Octave team have just completed our website relaunch and have been amazing to work with. Really impressed with their design skill and professionalism. Will be working with them again for sure! Highly recommended.
Excellent communication from the first contact, design process was quick and easy and any changes made quickly. Highly recommended.
Jo Calver
Calver Wealth Management
We recently had our whole website redesigned by Octave. Loved the style and modern look. The new site is easy to use and has generated much more traffic than our previous site did. Will and his team gave us great advice and guidance along the way to make the site and content even better. Would highly recommend using Octave for websites and logo creation.
Adam Callow
Expert Trades
This is the second time I've worked with the team at Octave, and you don't return for round 2 with an agency unless they delivered the first time. These guys are a pleasure to deal with and I will continue to work with and recommend them.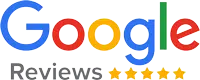 Ready to chat about your project?
Get in touch today to see how we can help your business achieve its full potential online.